We'll make sure your pool design & installation goes smoothly.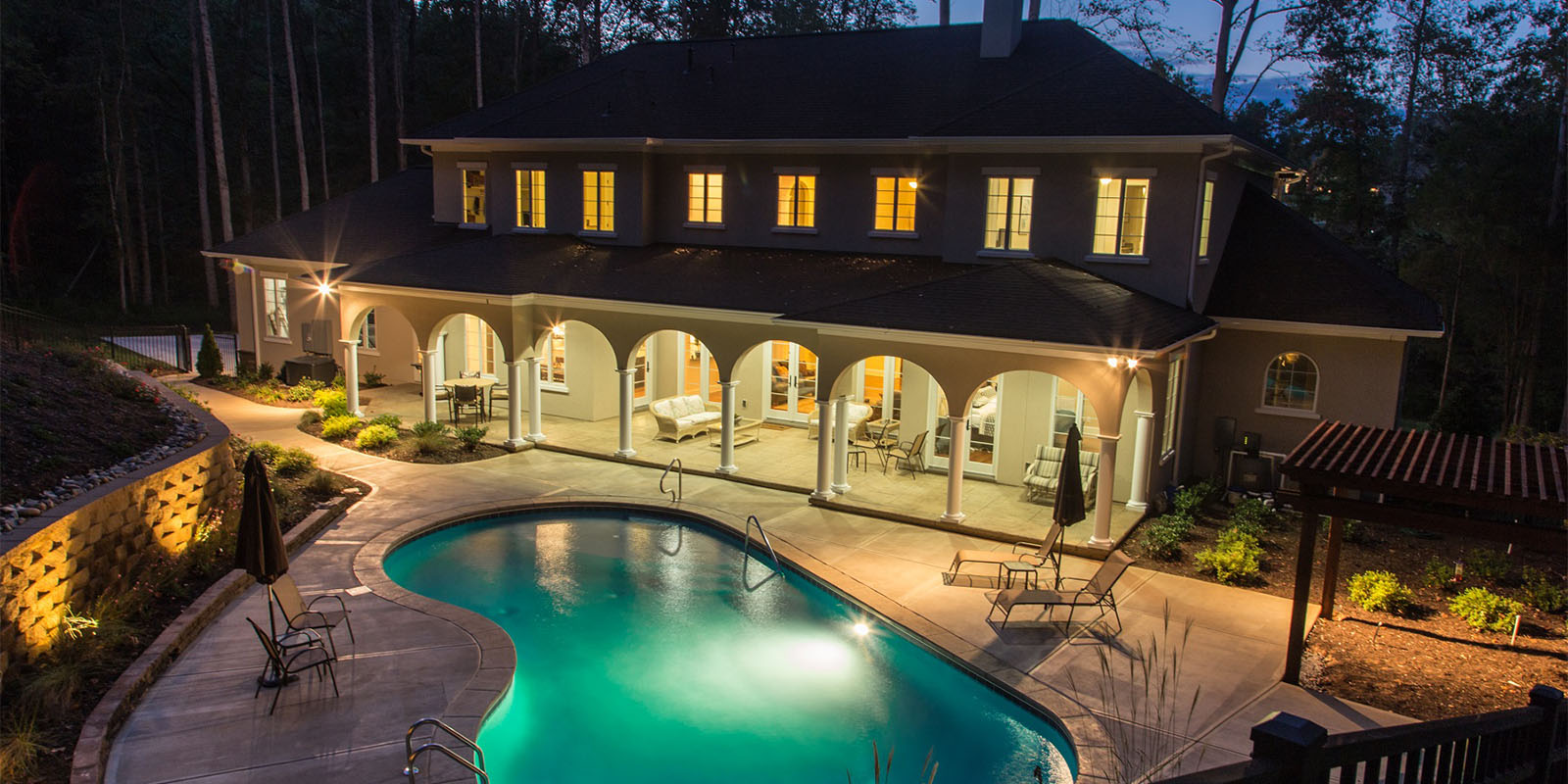 Have you ever noticed that with some things we want the largest option and with others the most compact? For example, you can't have too large of a flat-screen television but it's rather nice to have a compact computer that doesn't take up your entire desk. When it comes to pool design & installation, it is isn't just about size. It is about making it look right in the available space and providing the benefits you are looking for. Here at Chad Goodin Signature Homes, we build your dreams knowing that you dream isn't the same as anyone else.
We have assisted hundreds of homeowners in the Huntersville, North Carolina area make their dream of a backyard oasis a reality. Our talented team listens to what you want to accomplish and then gets to work creating the ideal pool design & installation plan to achieve it. The goal is to create an outdoor living space that complements your home and is a source of joy for your family.
You'll find that our pool design & installation process goes very smoothly enabling you to get that first dive into the pool accomplished sooner than you might think. When you arrange for a consultation, we go over what your needs and wants are and then provide you with a design layout, timeline, cost, and other specifics related to your project.
Feel free to give us a call with any questions you may have about pool design & installation. We look forward to transforming your backyard into the oasis you and your family deserve.
---
At Chad Goodin Signature Homes, we provide high-quality pool design & installation services in Mooresville, Cornelius, Davidson, Denver, Huntersville, Troutman, Catawba, Terrell, Sherrills Ford, Ulla, and the surrounding Lake Norman area of North Carolina.