Pool Design & Installation, Troutman, NC
If you let us handle the pool design & installation process in Troutman, NC, we'll make sure you're completely happy with how your new pool turns out.
You've always dreamed about having a pool in your backyard, and have finally decided you're not going to go another summer without one. Now, you just need a professional who specializes in
pool design & installation
to help you out with the process. This is where we come in at Chad Goodin Signature Homes. We have helped hundreds of homeowners in
Troutman, North Carolina
and the surrounding Lake Norman area turn their dream of having their own pool into a reality, and we want you to be next.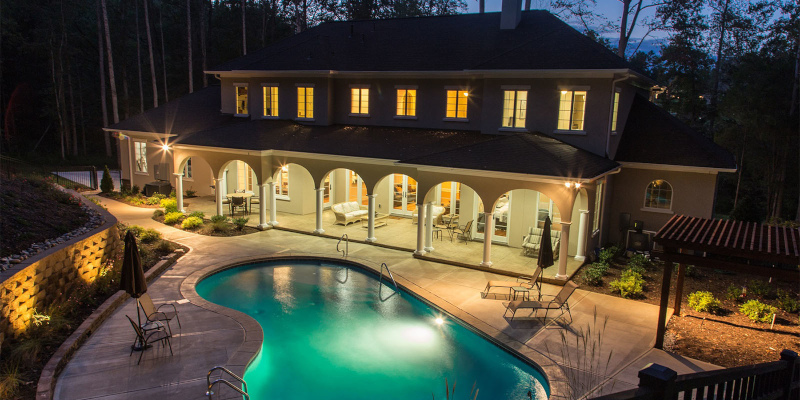 During the
pool design & Installation
process, we'll start things off by gaining a better understanding of your vision. For example, do you want a luxury pool that will enhance your backyard's aesthetics, or are you interested in installing a play pool for your kids? Whatever you have in mind for your pool, we guarantee we can make it happen.
We realize that during the pool design & installation process, you want to enjoy your new pool as soon as possible. Although we will make sure that all aspects of your new pool are accounted for, our team will work with efficiency, so you can take your first swim sooner rather than later.
Great local builder!
"Great local builder! Chad Goodin Signature Homes listens to the customer and builds what they dream about."
★★★★★ Tim G.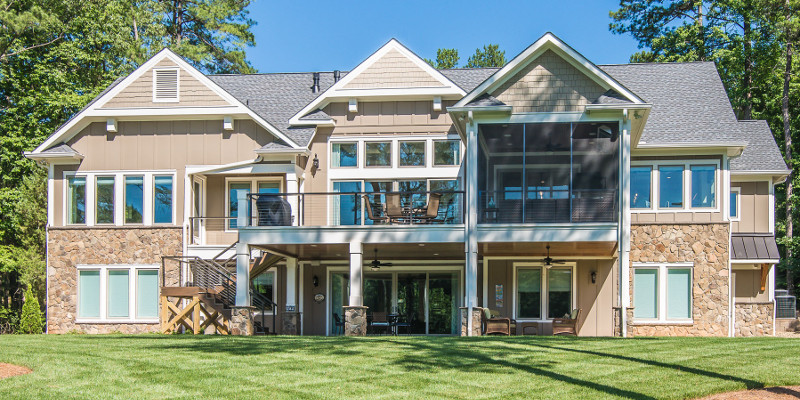 Custom Homes
No matter what type of design you choose, once the project begins, we will be a continuous advocate for you throughout the building process.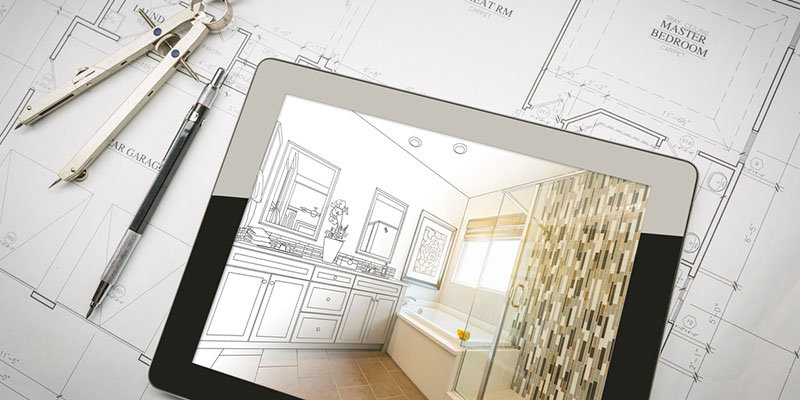 Home Renovations
We have 30 years of expertise in custom homes and house remodeling. Contact us now to see how we can change your starter home into your forever home!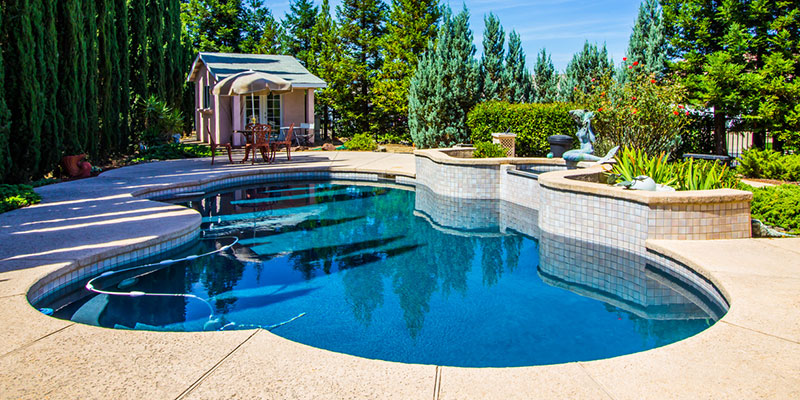 Backyard Design
We look forward to working with you and transforming your backyard into a beautiful outdoor living space that you can enjoy for many years to come.
We're here to make your vision come to life.
When it comes down to it, we'll do everything we can to make sure you're completely happy with how your new pool turns out. Reach out to us at Chad Goodin Signature Homes today to find out more about what designing and installing a pool entails and how we can help.
---
At Chad Goodin Signature Homes, we provide high-quality pool design & installation services in Mooresville, Cornelius, Davidson, Denver, Huntersville, Troutman, Catawba, Terrell, Sherrills Ford, Ulla, and the surrounding Lake Norman area of North Carolina.
Why Choose Chad Goodin Signature Homes?
You have a vision, and we're here make it a reality. Just ask around. Our clients love sharing stories about our reputation of doing what it takes to build a beautiful home consistent with expectations and budget. That translates to years of comfort, relaxation, and peace of mind for them. Now it's your turn.
See what some of our satisfied clients are saying about our home building services.
We start by thanking Chad Goodin and his team for the work involved with building our home.My husband and I built our home on Lake Norman with Chad during the lockdown of Covid. It was a challenging time for all people and trades involved. Chad allowed us to be very involvedwith the construction of our home. I am an interior designer and this was very important to be able to bring the house to life.We moved into the home May of 2021. We are very happy with the construction of the house and decisions made during the course of building. Chad continued to look out for our best interest throughout the project. The process was slow due to Covid situation but at the end Chad was attentive to seeing all issues were addressed.We love our home and seeing the long process completed with a home of our dream is exciting. We would recommend Signature Homes with Chad Goodin for a quality home that is well constructed.Donna & Dwight McKnight

donna dmcknightinteriors.com
14:52 18 Jul 23
We were very satisfied with our decision to use Chad and his team during our recent home expansion and remodel project. They were professional, courteous, and communicated with us throughout the entire process. This was our first time getting involved with construction of this scale and Chad offered great advice for several pool and patio changes that have really "wowed" our guests when we entertain. (i.e. Experience matters!) The end result is a great looking home and pool that really makes lake living enjoyable!

Jeff Hopper
19:10 11 Aug 22
Chad and his team are fantastic and very easy to work with. I highly recommend Chad Goodin Homes.

Grant Wheeler
19:21 25 May 21
Great local builder!!!!! Listens to the customer and builds what they dream about....

TIM George
20:31 16 Sep 18
They did a great job for me....on budget!

Rusty Morrison
14:58 12 Aug 18
We can help you create your very own oasis in your backyard.
Let us help you design the pool of your dreams!