We offer only the best with our luxury home builders in Davidson.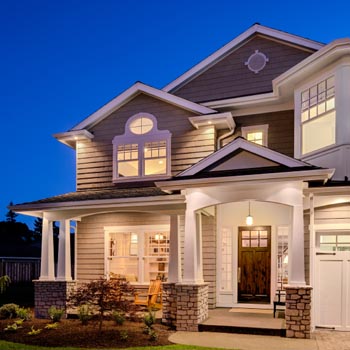 It's been said that a person's home is their castle, and here at Chad Goodin Signature Homes, we want to help you achieve that dream with one of our luxury homes. As Davidson, North Carolina's trusted luxury home builder, there are many things we want our clients to think about when it comes to building a luxury home. Just some of these things include:
Experience: If you're going to put the time, effort, and expense into a luxury home, you want to make sure your luxury home builder provides you with a quality home. With our 30+ years of experience building homes of all shapes and sizes, you can feel confident that your luxury home will be everything you'd hoped it would be, and maybe a little bit more!
Functionality: All the space in the world doesn't matter if that space is designed poorly. Our team can help you from day one in designing your home to ensure that all the features and aspects of your home are not only beautiful and luxurious, but also perfectly functional for your individual needs.
Quality: Here at Chad Goodin Signature Homes, we do not cut corners when it comes to quality. We strive to give our clients the very best in every one of our builds, so when you ask us to be your luxury home builders, you'll feel confident knowing that this will be a home that will stand the test of time.
Choices: One of the most fun parts about building a luxury home is not feeling constrained by standard (and sometimes boring) choices! Custom cabinets, swimming pools, saunas, workout rooms, ensuite bathrooms for every bedroom . . . these are just a few of the luxury details that we can offer to our clients.
If you would like to learn more about what our luxury home builders can offer you, please contact us today. We look forward to taking your home from just a house to a luxurious castle all your own.

---
At Chad Goodin Signature Homes, our luxury home builders proudly serve Davidson, Mooresville, Cornelius, Huntersville and the surrounding Lake Norman area of North Carolina.