We have been the premier home builders serving the Denver area since 1999.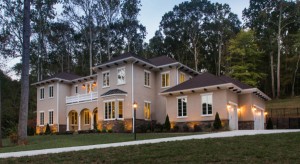 You are a unique person in a unique family with unique ideas about what encompasses your dream home. You can't feed your desire for getting the home you want by working with home builders who don't understand you or your vision. Here at Chad Goodin Signature Homes, our Denver, North Carolina customers have learned that we are experienced and equipped to build custom homes that exceed expectations.
We pride ourselves on exemplary customer service. From your first phone call to moving in day, when we've provided a catered meal for you, we'll make sure you never regret choosing us as your home builders. We stay in touch every step of the way, so you are always in the loop and comfortable with how things are progressing.
We have been the premier home builders serving the Denver area since 1999. You can count on us to have almost unlimited options in creating your dream home. Whether you are considering a smaller home perfect for starting out or retiring, or if you are looking to build the most luxurious one on the block, we'll work with you to fit your needs and budget.
Find out more about how we can make your dream home a reality
We take however much time is needed during the planning stage to make sure you are completely confident about your decision to build, where to build, and what to build. We'll walk a lot of properties with you. We'll take time at the design stage to be sure every need is met.
In addition to being top-rated home builders, we also handle home renovations, so you can feel confident that if you change your mind on something after your home is built, we're still there for you. If you have any questions about our services or you are ready to meet to consult about your project, don't hesitate to contact us.
---
At Chad Goodin Signature Homes, our home builders in Lake Norman proudly serve Mooresville, Lake Norman, Cornelius, Davidson, Denver, Huntersville, Troutman, and the surrounding areas in North Carolina.