Custom Home Builders, Lake Norman, NC
As custom home builders in the Lake Norman, NC area, we will work within a specified timeframe to complete your project as soon as possible.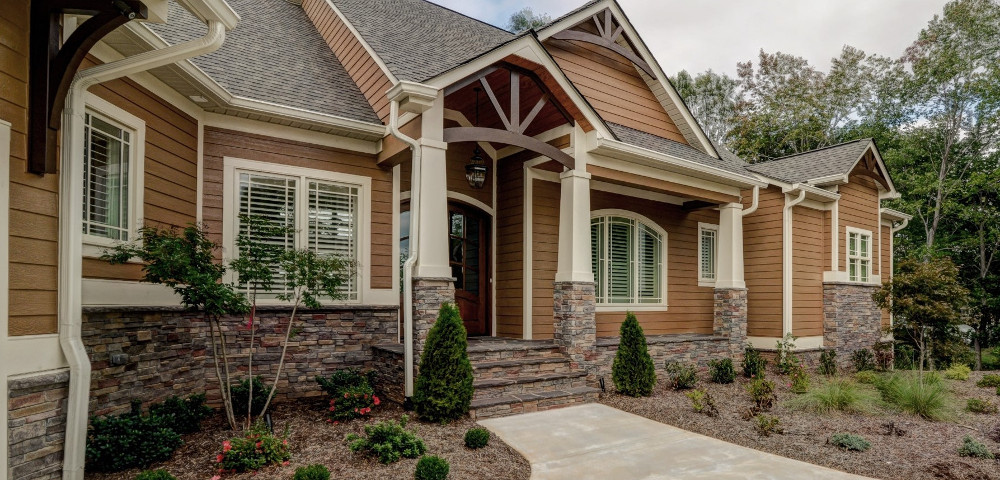 Custom Home Builders in Lake Norman – As custom home builders, our team is dedicated to your 100% satisfaction. Our talented design and construction team has been building dream homes in the Lake Norman, NC area for over 30 years. We know what it takes to turn a vision into a beautiful, sturdy home that will last for many generations to come. While style and design are always important, your custom home builders can also help you choose the ideal location and layout to celebrate the beauty of the Lake Norman area.
Each home we build is a reflection of our dedication to our clients, and we would never settle for anything less than the best. You can trust us to design and construct a custom luxury home that stands out. We have spent many years developing the partnerships and relationships we have with local vendors, allowing us to provide you with a selection of all the latest and best products that will be readily available.
We know your dream is important to you, and you've waited long enough. As custom home builders, we will work within a specified timeframe to complete your project as soon as possible. We have completed the construction of many stunning homes in your area, and we are ready to help you with the construction of your new home from start to finish. No matter where you are in the process, let our team at Chad Goodin Signature Homes assist you in achieving the home of your dreams. Contact us today for more information or to begin the design process.
FAQs About Hiring Custom Home Builders
Buying a home is an exciting and life-altering decision. Few people understand that better than our team, so we're here to make sure you get the perfect home for you and your family. Below, you'll find our answers to some frequently asked questions. We encourage you to reach out if you have additional questions not answered here.
What are some of the benefits of hiring custom home builders?
Some people are hesitant to hire custom home builders because they think building their dream home from the ground up will be more expensive than remodeling. If you're among these people, you'll probably be surprised to learn that a custom home can help you save money. Your dream home will be within your reach when it is carefully planned out from the beginning because it allows you to use your budget more wisely as you invest in the things that matter to you and save on things that you care less about. In addition, hiring custom home builders means you'll be able to choose materials of better quality and enjoy high-quality workmanship throughout.
How experienced are you?
Our more than 30 years of experience extends to land and structural development, integrated design services, disciplined project management, and more. You can rest assured that we have the expertise needed to build your custom home to your specifications.
Why are you the right custom home builders for me?
Aside from our exceptional workmanship and experience, we set ourselves apart with our exemplary customer service. We'll make sure to communicate with you throughout the project, so you never feel like you're out of the loop. We'll even cater food for you on moving day to ease your burden during what is often a stressful time.
---
At Chad Goodin Signature Homes, our custom home builders proudly serve Mooresville, Cornelius, Davidson, Huntersville, Troutman, Denver, Catawba, Terrell, Sherrills Ford, Ulla, and the surrounding Lake Norman area of North Carolina.