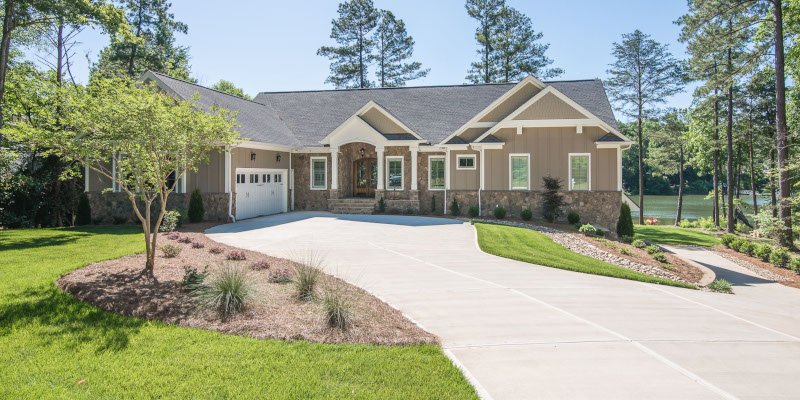 Are you tired of your boring, plain backyard? Do you want to add some style and function to your outdoor space? Look no further than residential landscape paving! Landscape paving can transform your yard from drab to fab in no time. Not only does it add visual interest and curb appeal, but it can also increase the value of your home.
Here are some landscape paving options to consider:
Concrete pavers. These come in a variety of colors and shapes and can be arranged in different patterns to create a unique design.
Flagstone. This natural stone is perfect for creating a rustic look in your backyard. It's also durable and slip-resistant, making it a great choice for high-traffic areas.
Gravel. If you're looking for a low-maintenance option, gravel might be for you. It's easy to install and comes in a range of colors and sizes.
No matter what type of landscape paving you choose, make sure to hire professionals like ours at Chad Goodin Signature Homes to install it. Improper installation can lead to costly repairs down the road. In addition to adding beauty and value to your home, landscape paving can also make your outdoor space more functional.
Create a patio for outdoor dining and entertaining or a pathway to connect different areas of your yard, and watch how quickly your backyard can transform into the perfect space. So what are you waiting for? Get started on your landscape paving project today and enjoy your beautiful, functional backyard for years to come.