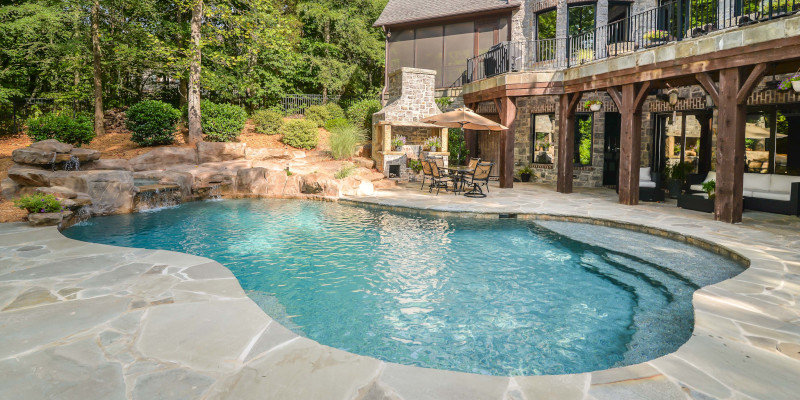 There are few things more peaceful than a beautiful backyard space. A backyard is a refuge that is often underutilized, but with the right design, it can become an oasis for relaxation, entertaining, and outdoor living. Our team at Chad Goodin Signature Homes will guide you through some backyard design ideas that can help transform your backyard into a beautiful and functional outdoor space.
Firstly, when it comes to backyard design, it is important to consider your personal style and the purpose of the space. If you love to entertain, consider incorporating a seating area, a fire pit, and even an outdoor kitchen. For those who want a peaceful retreat, a garden with a water feature or a meditation space may be the way to go.
Another important aspect of backyard design is landscaping. Incorporating plants, trees, and other greenery not only adds aesthetic appeal, but also helps to create a natural and relaxing environment. Consider adding a mix of perennials, annuals, and shrubs to add color and texture throughout the seasons.
In addition to landscaping, lighting is also an important element of backyard design. Outdoor lighting can help to set the mood and create a warm and inviting atmosphere. From string lights to lanterns to spotlights, there are many options available to suit any style and budget. Don't forget about the functional aspects of backyard design. Whether it's a pool, a play area for kids, or a space for pets, make sure to include elements that will enhance your outdoor living experience.
Remember that backyard design is all about creating a space that is both beautiful and functional. Whether you want to entertain, relax, or simply enjoy the outdoors, there are many ways to design a backyard that meets your needs and fits your style. So, start planning your own backyard oasis today!