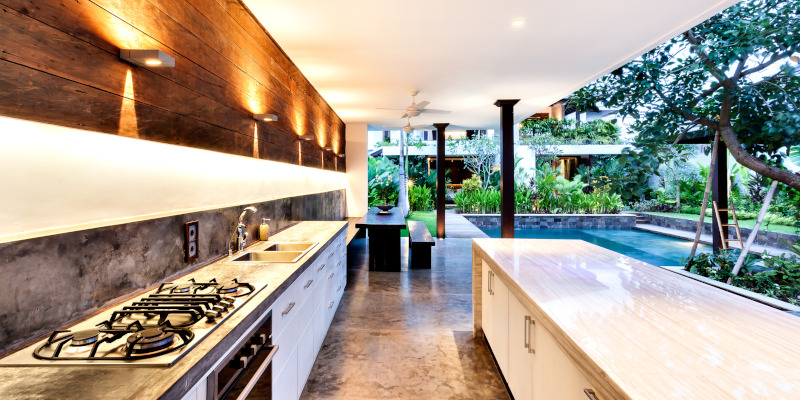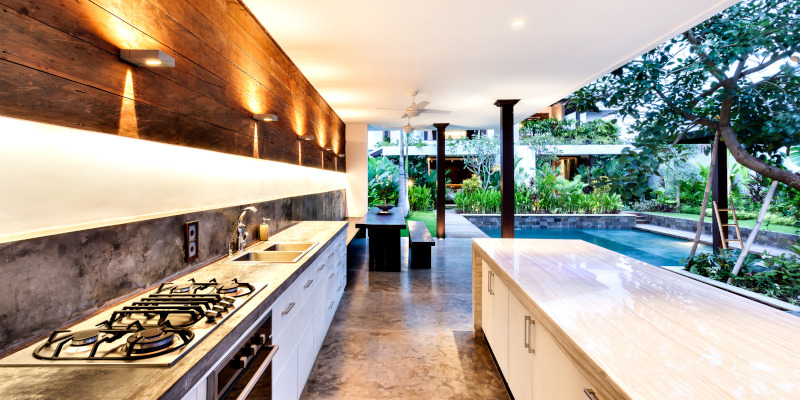 Curating the perfect home inside and out can make you feel at ease in the place you love most: your home. One way that you can enhance your outdoor area to perfectly complement your style and preference is with custom backyard design. Backyard design is a broad term, and at Chad Goodin Signature Homes, we focus on outdoor kitchens and pool design and installation.
By choosing our team for your custom backyard design, you are choosing high-quality, superior workmanship and an eye for detail. We strive to bring your vision to life, and if you can dream it, we can build it. Whether you are looking for a simpler design or an extravagant exterior space with a luxury outdoor kitchen and custom pool, we've got you covered. We are known for our beautiful custom home builds, and we would love to elevate your outdoor area for your enjoyment and entertainment needs.
There are many benefits to having custom, cohesive backyard design, and we will work with you to design the outdoor space that will suit you and your family best. We have over 30 years of experience in land and structural development, and we make sure that you are confident in your decisions as we progress with your project. Our exemplary customer service coupled with our attention to detail and exceptional workmanship make for a great experience for our clients.
If you are looking for a builder for your custom backyard design, please reach out to us. We would love to build and coordinate your outdoor kitchen and/or pool design and installation. Our sister company, Lake Norman Signature Pools works to install your perfect pool, and we know you will be happy with everything working cohesively to provide the exact space you've been dreaming of. Give us a call today to discuss your options and to schedule with our friendly team!