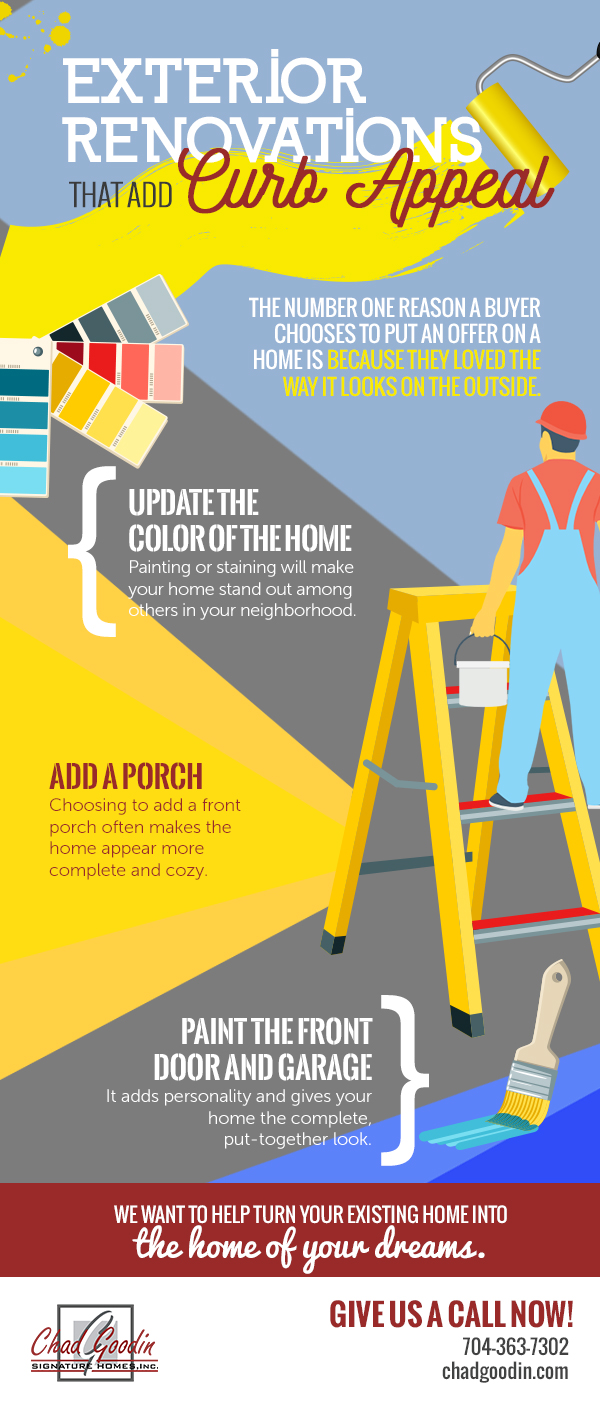 The number one reason a buyer chooses to put an offer on a home is because they loved the way it looked on the outside. Even the simplest of exterior renovations can draw the attention to your home that it deserves. At Chad Goodin Signature Homes, we do more than just design custom homes. We use our knowledge of custom home building to help you design and renovate the exterior of your existing home. Below are some exterior renovation ideas to enhance your curb appeal.
Paint the front door and garage- Choosing to paint your front door and garage gives your home a simple facelift, but can really draw extra attention to your home. It adds personality and gives your home the complete, put-together look.
Update the color of the home- Homes can vary on the exterior material. Some homes are made of stucco, siding or brick. Whatever the material of your home, painting or staining will make your home stand out among others in your neighborhood.
Add a porch- A front porch is an asset to any home. Buyers love the idea of a front porch, and choosing to add a porch can definitely add desired curb appeal. Choosing to add a front porch often makes the home appear more complete and cozy.
At Chad Goodin Signature Homes, we want to help turn your existing home into the home of your dreams. Whether you are looking for a drastic exterior renovation or a simple one, we will help make your dreams come true.