Each backyard is different, but if you want to make the most of yours, a custom backyard design can help you achieve the space you want, right outside your back door. The possibilities for backyard design are practically endless. While many people consider adding a pool or patio, why not a full outdoor kitchen and BBQ, or even an outdoor movie space?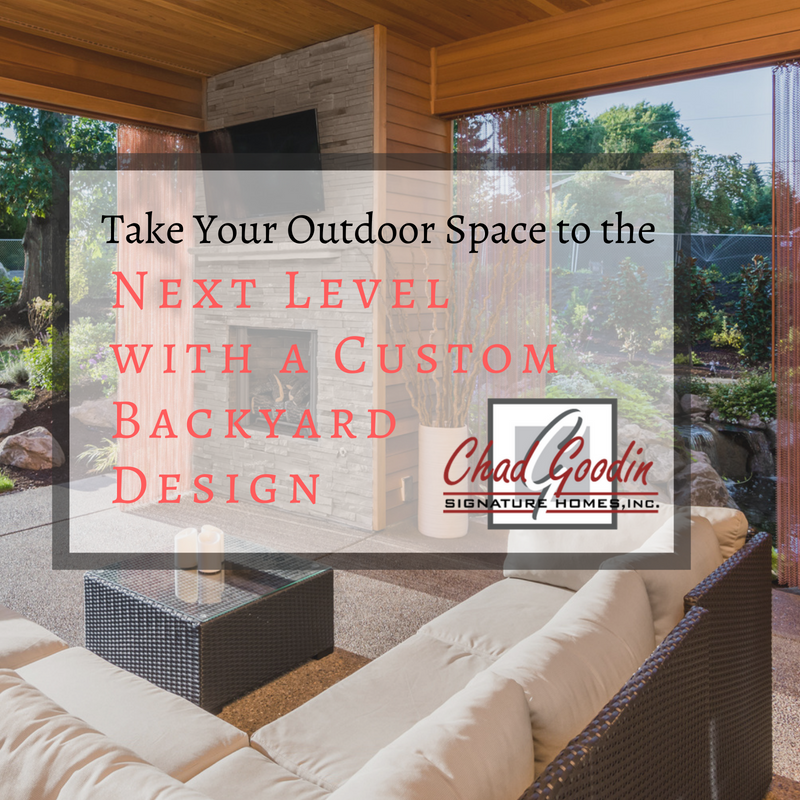 Here are some features you may want to consider adding to your backyard design:
• Pools add value to your home and help you enjoy the Carolina summer.
• Patios and decks are great for grilling, eating and entertaining guests.
• An outdoor kitchen allows you to enjoy your guests in your backyard rather than feeling separated from them.
• A dining area can allow you to invite more guests for celebrations and special events.
• Water features, like fountains and waterfalls, add visual interest and a relaxing ambience to your space.
• An arbor or gazebo can define an area of the backyard and be a beautiful place to grow flowers or other plants.
• Fencing can provide privacy and a backdrop for landscaping features.
• A fireplace or fire pit allows you to enjoy your outdoor space in the colder months.
• If you have children or grandchildren, a play structure may be just the thing.
• Consider adding artwork to increase the aesthetic appeal of the space.
If you are considering changing your backyard design, it's a good idea to consult with a professional home builder or remodeler. Here at Chad Goodin Signature Homes, we can help with all your backyard design plans, so give us a call today !