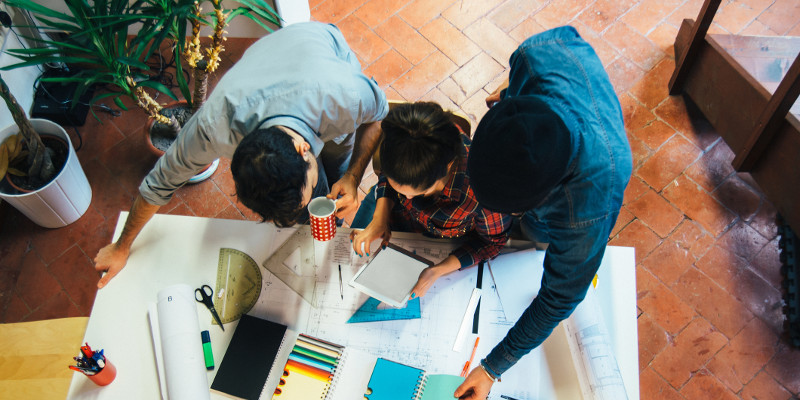 There are two main reasons why someone considers selling one home and buying another. One is due to relocating to take advantage of an opportunity or responsibility elsewhere. The second is that the current home isn't meeting their needs. If you are considering custom homes for your first or subsequent home, you can minimize the chance of the latter happening if you try to anticipate future changes and needs so you can make your home everything you'll need for years to come. While there could be unexpected changes, at least you'll be ahead of the most common reasons why people end up unhappy with their first home. Here are the top considerations when designing custom homes for you to think about:
Growth – Plan for growth as families rarely stay the same size home for long. It may seem like three bedrooms is overkill if you are a young couple starting out, but you'll be glad you did when your family grows either by having children or opening your home to an aging parent or other relative. If your children are grown, it may seem like downsizing is ideal, but don't forget there may be some grandchildren wanting sleepovers before long. In addition, with the growing trend toward telecommuting, having a den or office isn't a bad idea.
Storage Space – There is one thing that most everyone comes to realize after they have been in a home for a few years — there simply isn't enough storage space. Consider such storage solutions as walk-in closets in all bedrooms, not just the master, and a large pantry for storing food and kitchen appliances as you go over designs for custom homes.
Exit Plan – It is rare to stay in a home forever. Even if you have carefully designed your home, there may come a time when you need to sell your home. Talk with your home builder about the features they advise so that your home can sell for top dollar.
Here at Chad Gooding Signature Homes, we are here for you when it comes to designing and building custom homes that will meet your needs today and for the future. We take the time to learn about you and what makes you happy so that you'll end up with the home of your dreams. To find out more, contact us today.