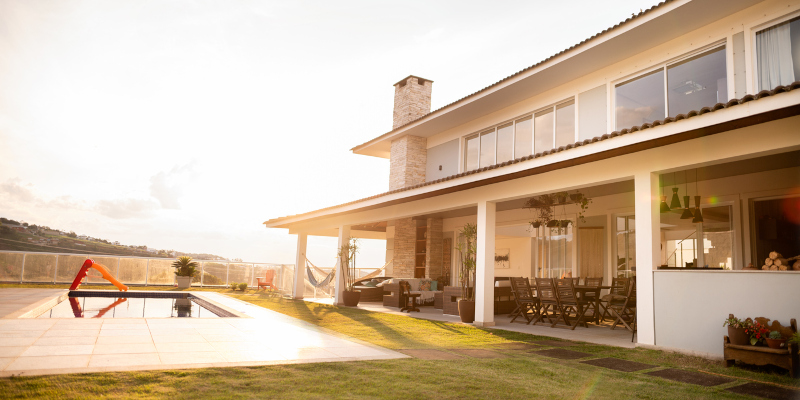 Backyards might be a great way to get your kids to go outside and run around for a little while, but your backyard can be enjoyable for you, too. There is a lot of inspiration out there for backyard design that you can incorporate into your own backyard.
1. Patio lounge: It's so pleasant to spend time outside when the weather is nice. And you can make your experience even better when you add in a patio lounge. A patio lounge can be created with swings, couches, tables, throw pillows and blankets, outdoor kitchens, and more. This is a great way to step up your hosting game!
2. Basketball court: Speaking of games, you can make things more fun for you and your friends or your kids by adding a basketball court. A smooth level of concrete can make for a great pick-up game, a canvas for chalk art, or the foundation for another outdoor activity.
3. Pool: When the weather gets warm, there's nothing better than stepping out of your house and into your very own swimming pool. You can be creative with the shape, size, and layout of your pool, or you can opt for a more traditional look. Either way, you're sure to be relaxing and enjoying a good soak to beat the heat before you know it!
4. Garden: Maybe you'd like your backyard design to bring a peaceful atmosphere. What better way to do that than to add a garden? Landscaping services can pave the path for you to build your garden of flowers, plants, or vegetation.
For more information about backyard design and other construction services, give us a call at Chad Goodin Signature Homes today!