Designing custom homes can be very exciting. Not all custom homes are huge, and there are custom homes of all shapes and sizes. Homeowners choose custom homes for many different reasons. For example, some have a hard time finding exactly what they want and others might have a lot with an unusual shape. The custom home building process generally starts with design, but once the blueprints have been approved by all parties, the construction process is fairly similar to how other site-built homes are constructed.
Here are the steps involved during the construction process of most custom homes:
The site will be prepared with heavy equipment. Trees may need to be cleared. There may be trenches or holes that need to be dug.
The footings and foundation will be prepped and poured. The exact formation of these will depend on whether your home will have a basement.
Once the foundation is completed, the rough framing will begin. This phase includes the wall framing, as well as the floors and roof. Once the shell is completed, windows, doors, shingles or metal roofing and exterior siding will be added.
Next comes the HVAC installation (ductwork), plumbing and electrical. These things are much easier to do before the walls are insulated and closed.
All exterior walls and roofing will be insulated and then finished off with drywall.
All the interior trim will be added, as well as the final coat of paint and any built-in furniture, like cabinets and countertops.
Toilets, bathtubs and sinks will be installed, as well as hard flooring like tile.
Carpeting and hardwood flooring are typically installed last to reduce the chances of getting messed up during work.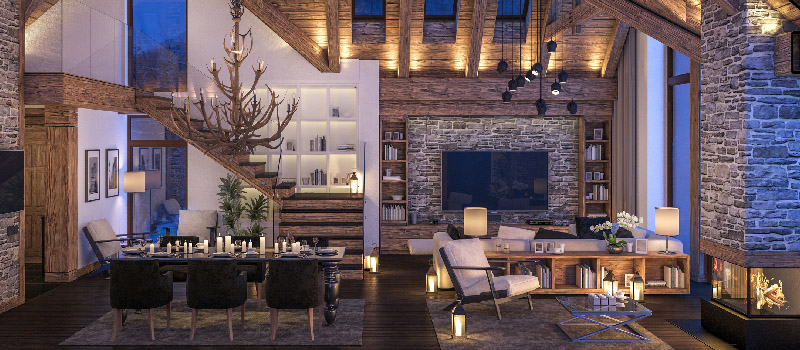 Once construction is over, there will be a final inspection and walk-through. To find out more about building your very own custom home, get in touch with us today !