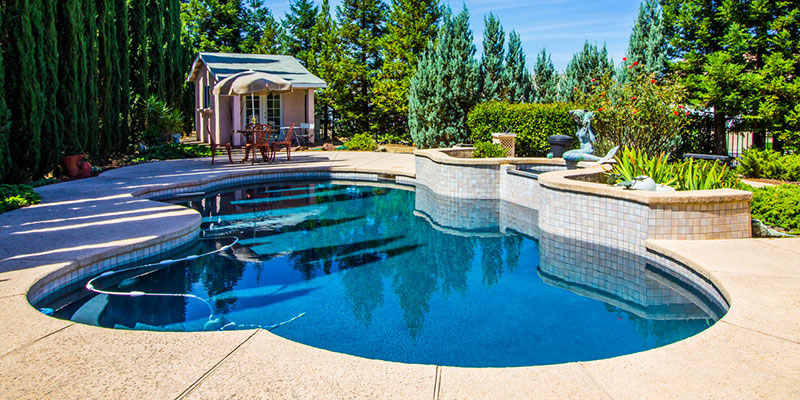 Any time spent at the swimming pool is time very well spent. Maybe you have been dreaming of installing a swimming pool and are now ready to take the plunge. Or, maybe you already have a swimming pool, but it doesn't have that charm that you were hoping for. Here at Chad Goodin Signature Homes, we are able to help you design and install your swimming pool. Here are three things we think are important to think about before you have your swimming pool installed.
Pool type – There are three main types of inground swimming pools to choose from: concrete, vinyl-lined, and fiberglass. We can discuss with you the pros and cons of each of these swimming pool types to help you make the right choice for you and your family.
Zoning laws – Before you decide to have a swimming pool installed, you will want to make sure the zoning laws allow for you to have a swimming pool.
Water features and lighting – There are many beautiful, stunning and fun water features and lighting to choose from. If you want to take your swimming pool from the basic to the luxury oasis of your dreams, then come talk to us about the many features available to increase the aesthetics and functionality of your swimming pool.
There should be some planning and designing involved in the planning phase of your swimming pool installation. We are here to help you from concept to installation. Let our experienced swimming pool experts help you create the swimming pool oasis of your dreams!